Curated and organized by Yiangos Hadjiyiannis.
Location, Theatre Ena, Nicosia, Cyprus.
Date: 9-15 June 2012

.
.
The following work was made for the alternative cinema festival "Εικονεσ & Οψεισ – του εναλλακτικου κινηματογραφου" in Nicosia, Cyprus, in 2012. The question was asked to make a temporary intervention with art. The space was dark and should not distract the audience too much from the screening. The budgets were low, and the rime was short. The following text was published in their catalogue:
Decoding and redefining space are both core apects in which recently Tony Maslić is ex- perimenting. A journey without a defined end, which will force him to persist keeping a fo- cused mind towards deconstructing the 3 di- mensions that seems so familiar to us. He on the contrary let us experience the distortion of a space by a linear intervention suggest- ing the collapse of our limited view in those same 3 dimensions and thereby providing an antidote against the numbness of familiarity. Suddenly a glimpse of new possibilities of ex- periencing space is being revealed. The linear elements which he adds to a space now gen- erates a guide of possible ways of seeing. We can experience the space now in a multitude of different ways, from different angles, in dif- ferent concepts and perceptions, but perhaps above all with a refreshed perception. We suddenly lose our innocence of conventional blindness. It triggers the mind to reconfigure reality, to form a healthy dose of suspicion and to become receptive to concepts which slightly buoy up similarily as alternative cinema can generate, which is altering our perception by correspondingly intervening our minds. Those parallels are no coincidence and a direct re- lation between the modified space where we experience cinema and the depicted space we experience in the films are primarily the mate- rial which are causing the unobtrusive altera- tions which Tony Maslić creates. The materials he is using are of an inconspicuous nature and are meant to attract little attention unless you focus on them and let them break down your preconceptions of space and reality.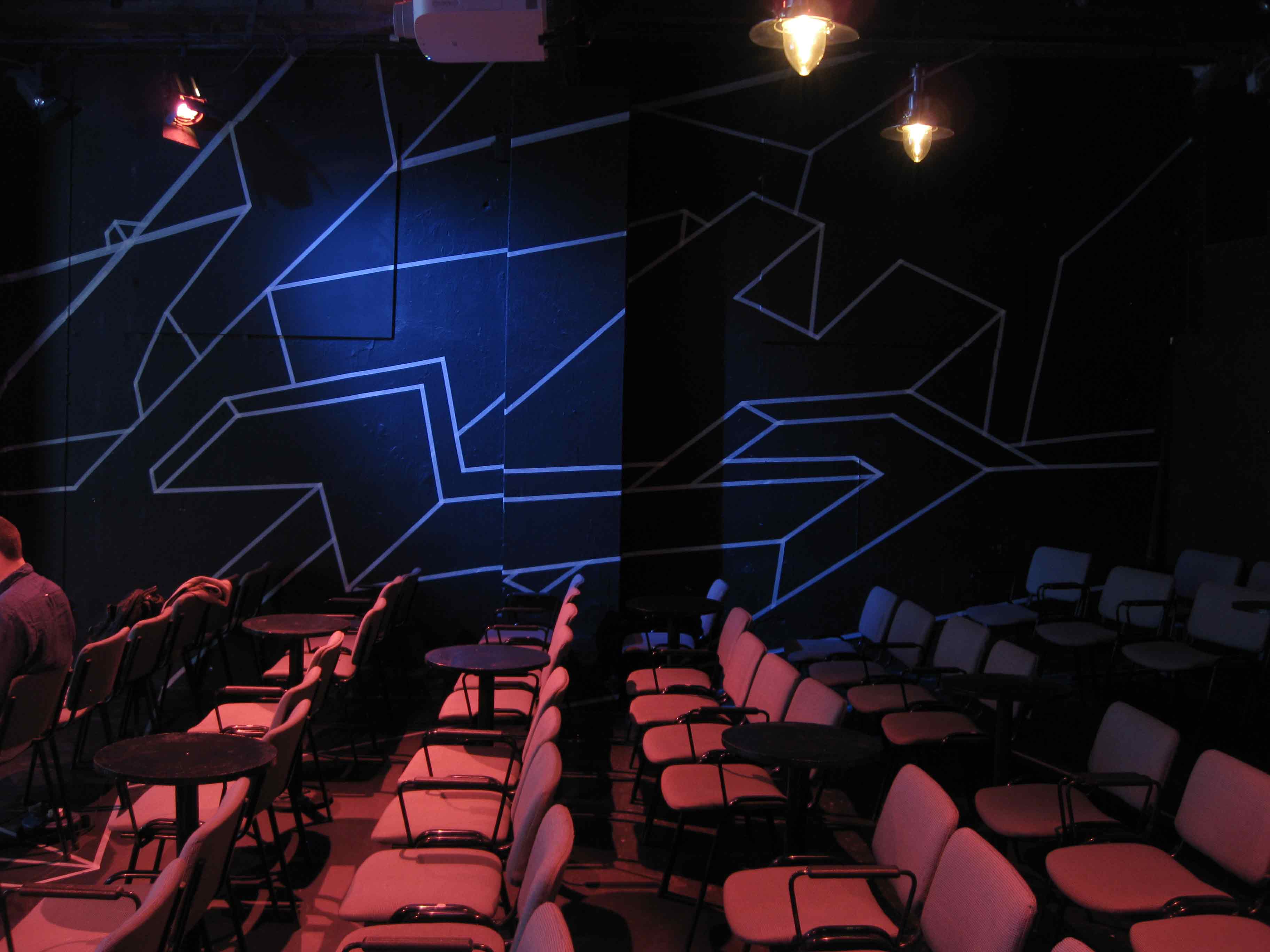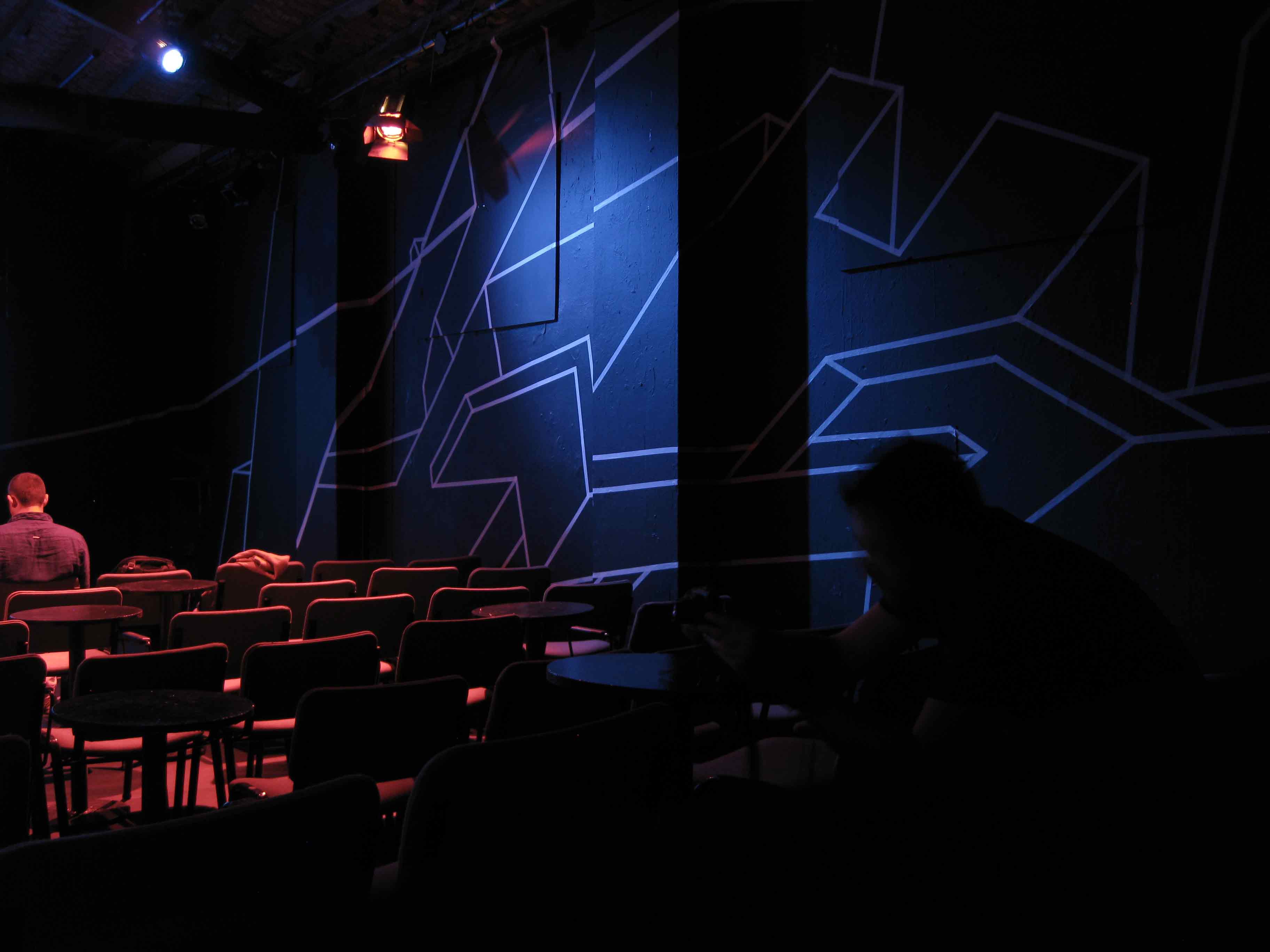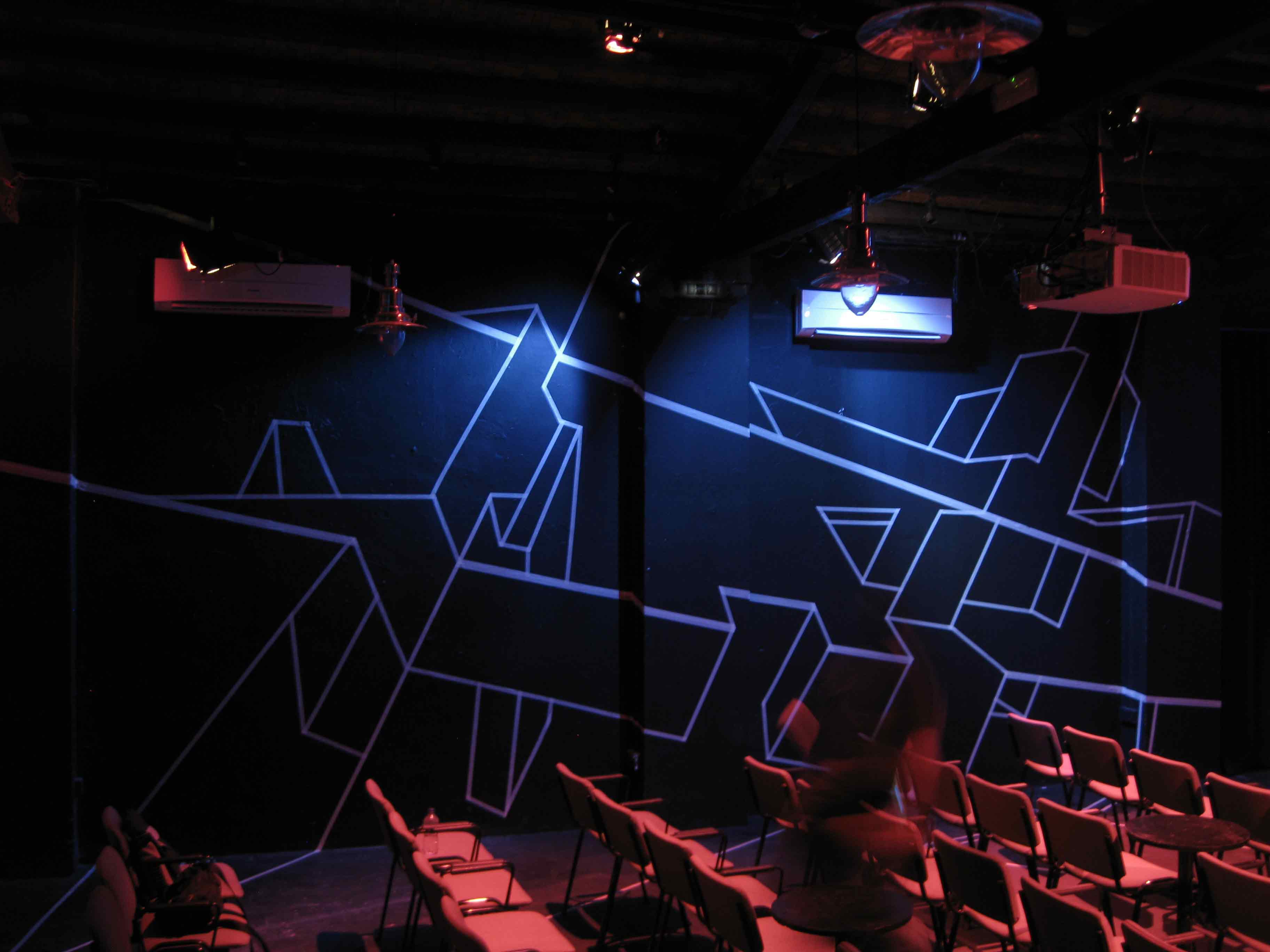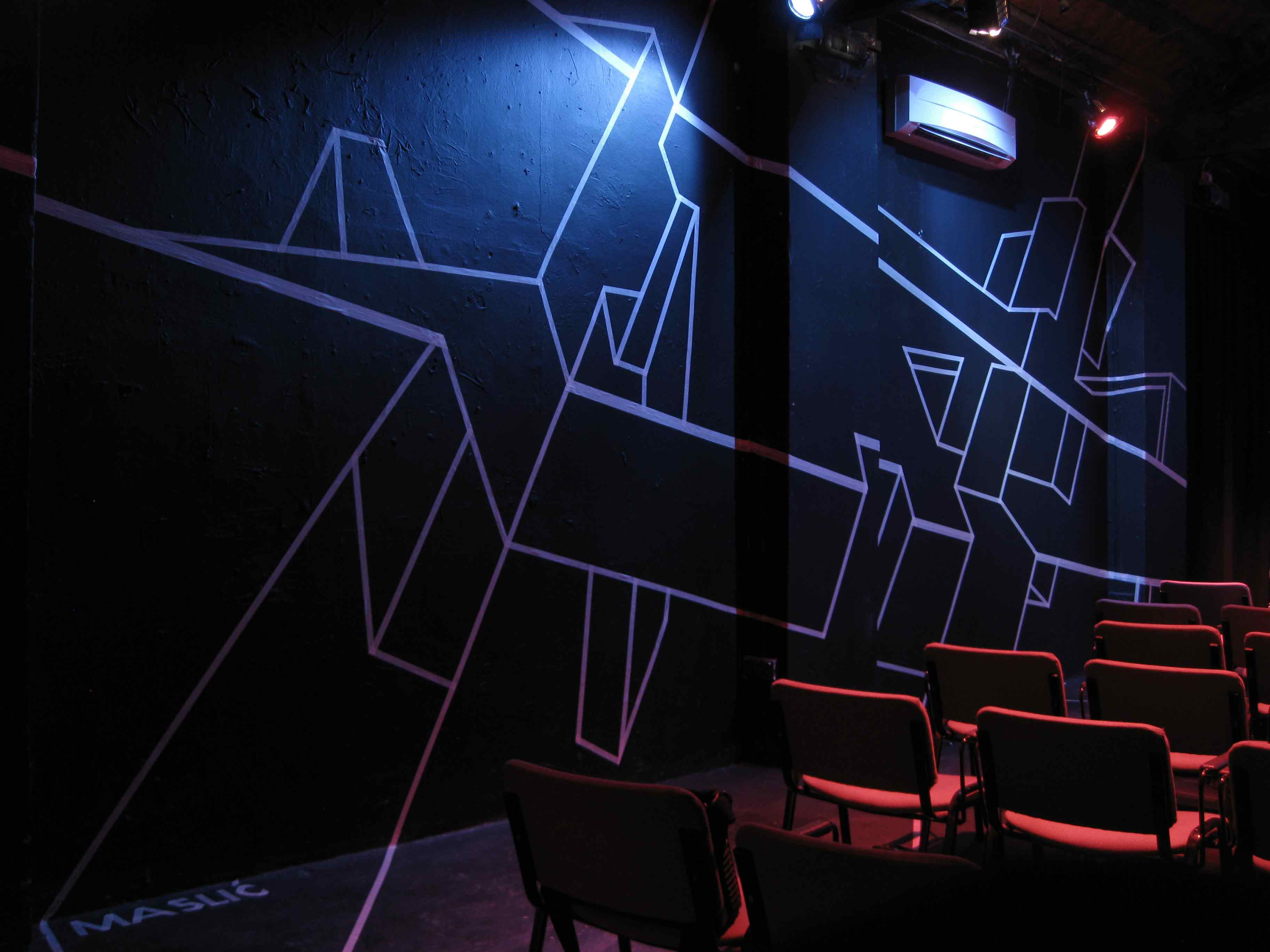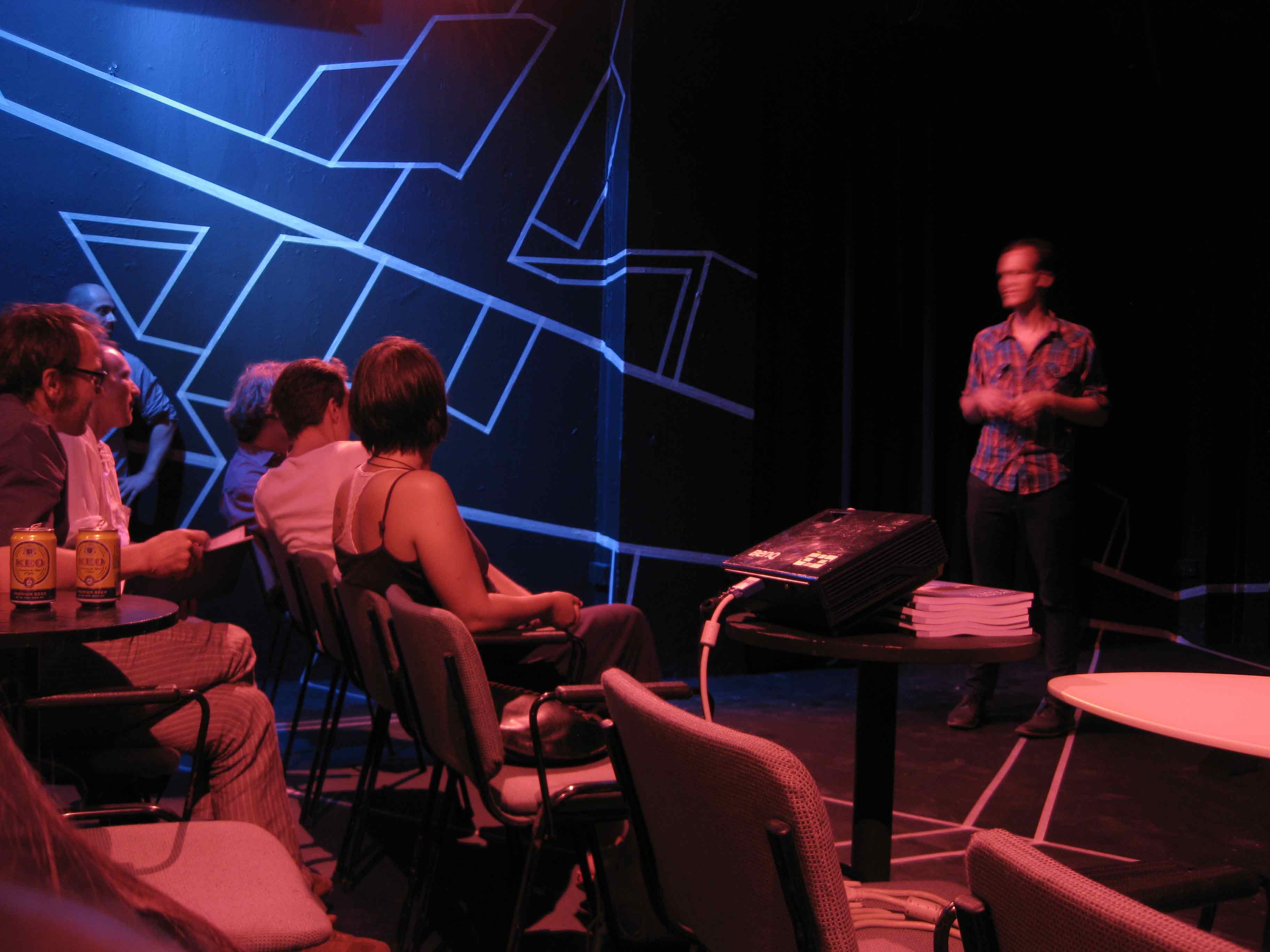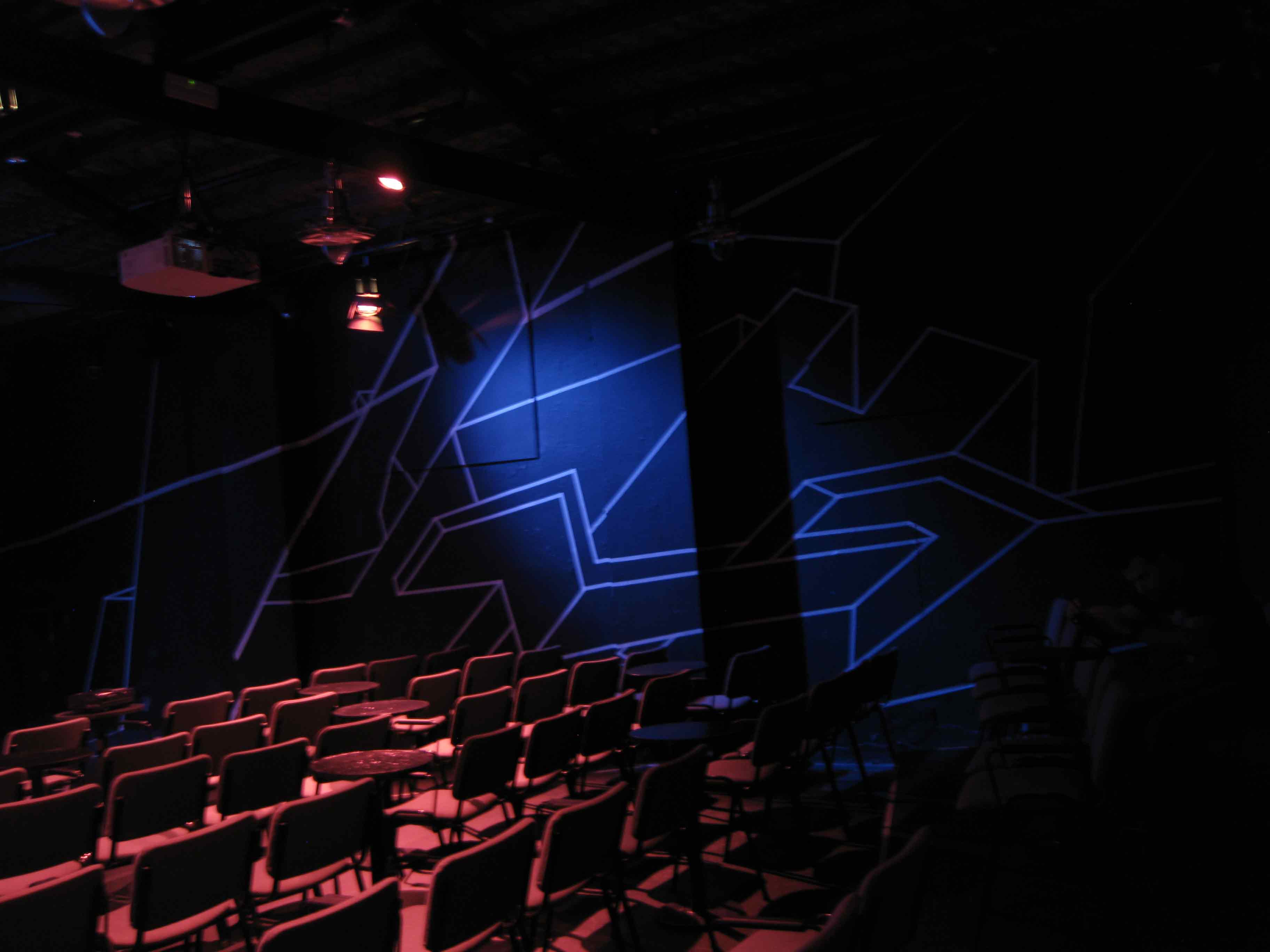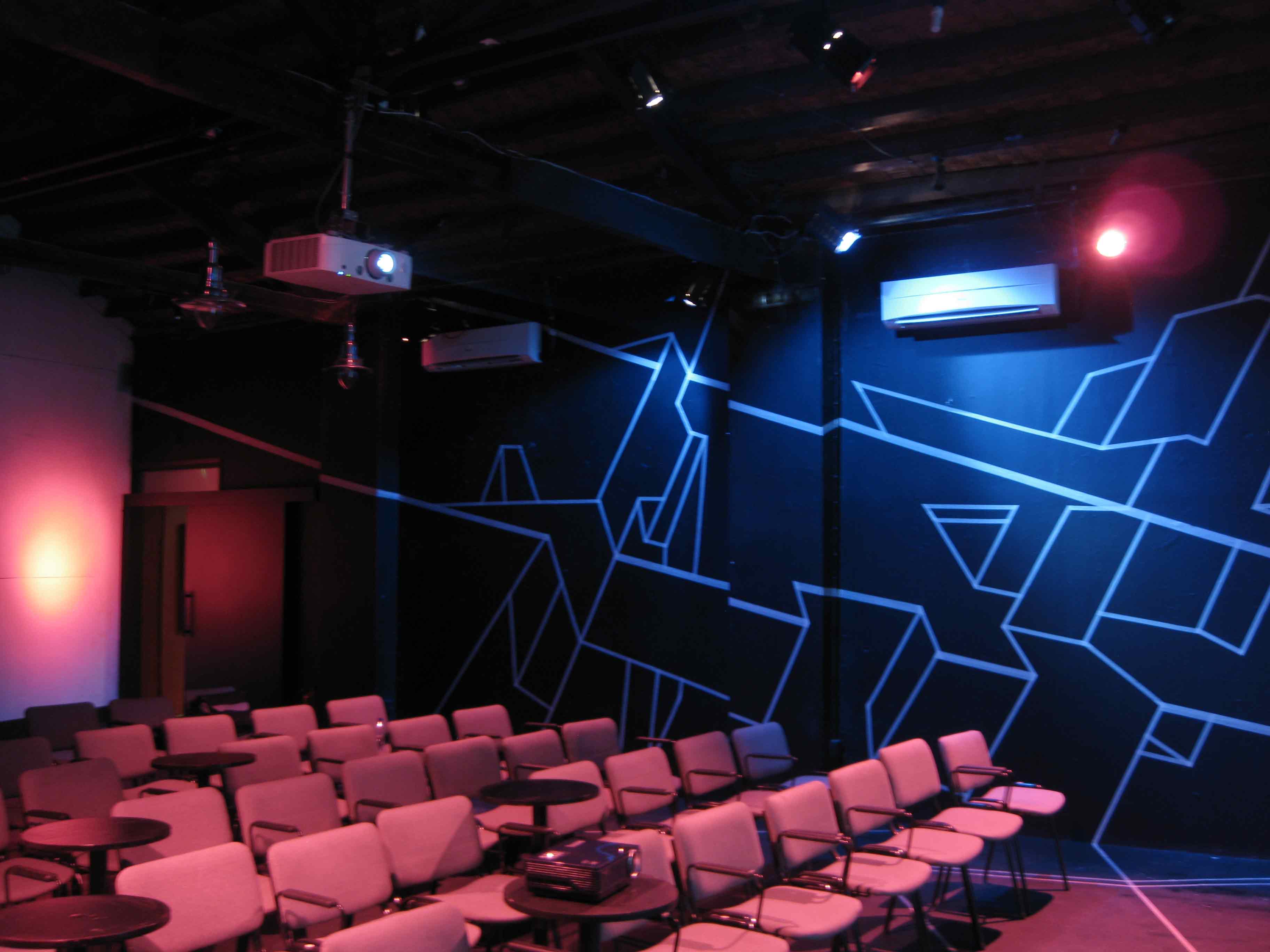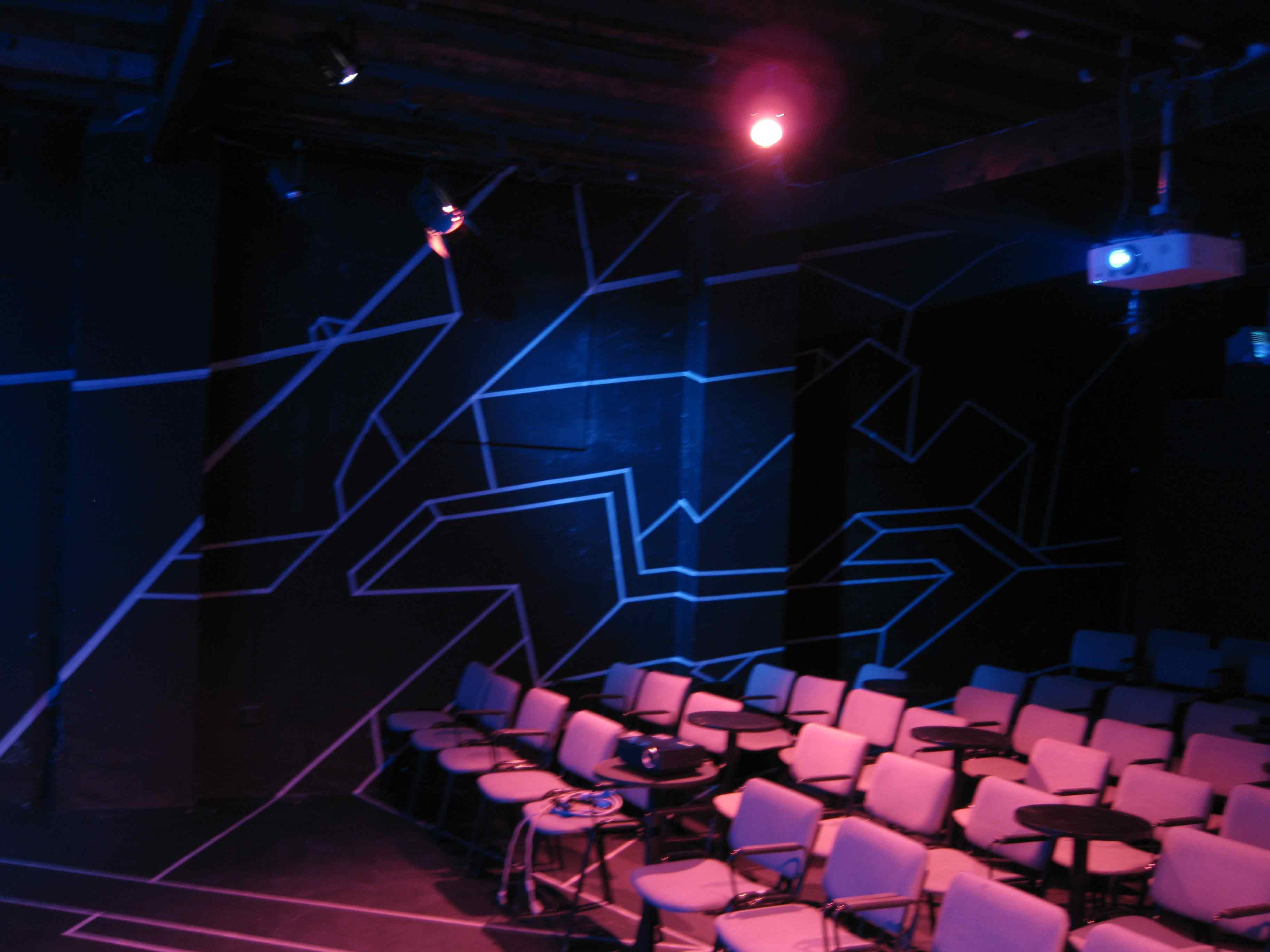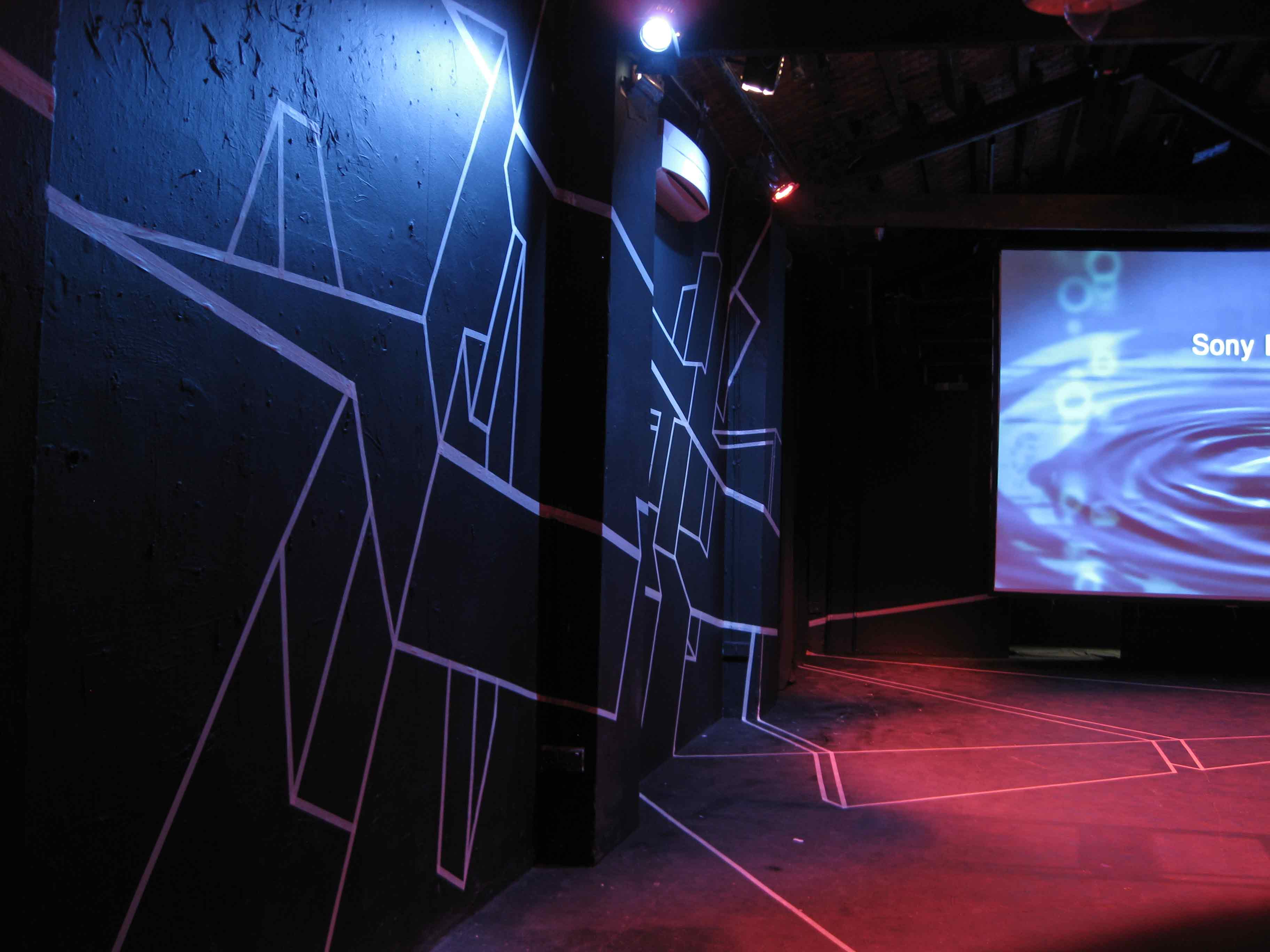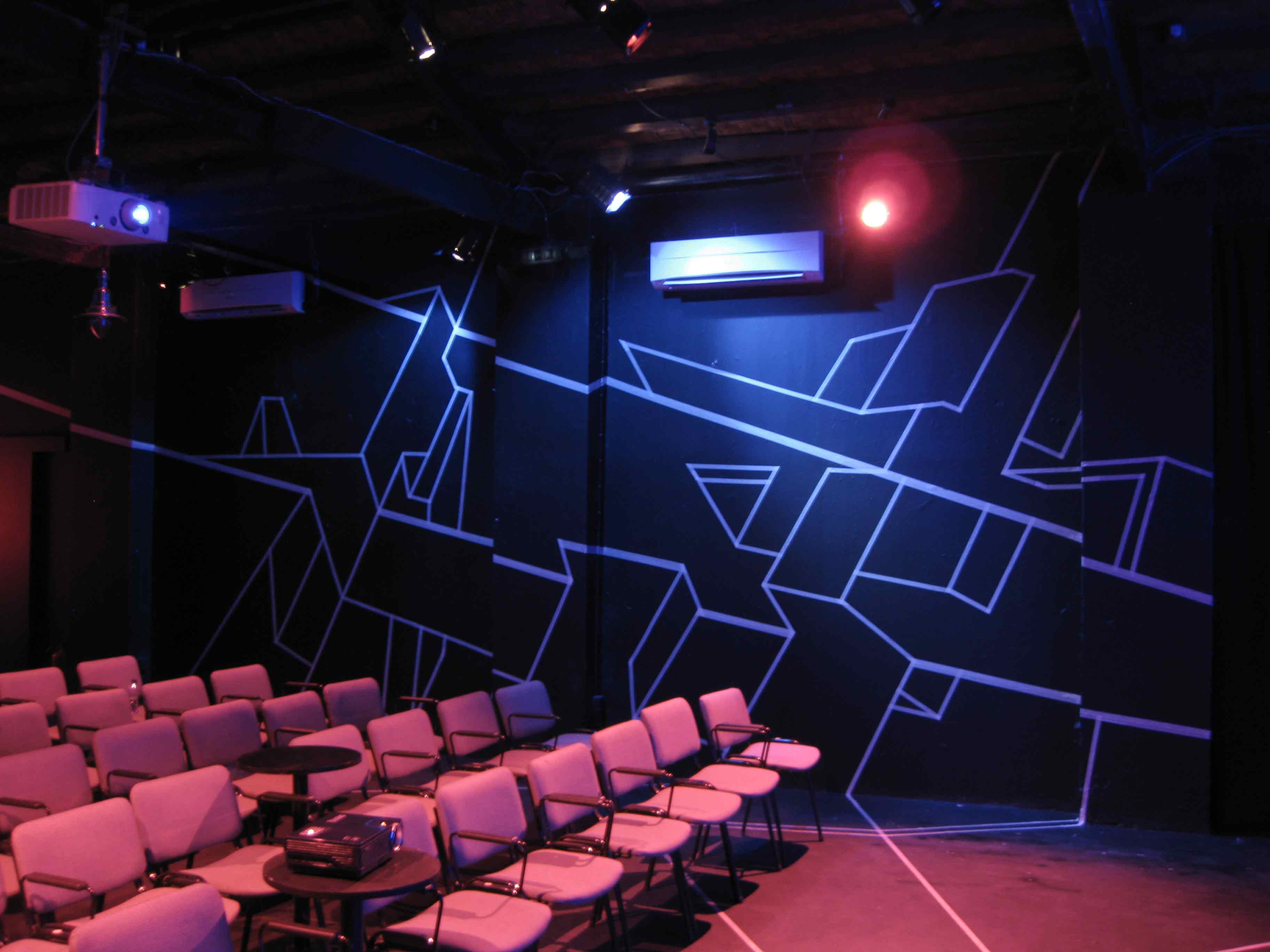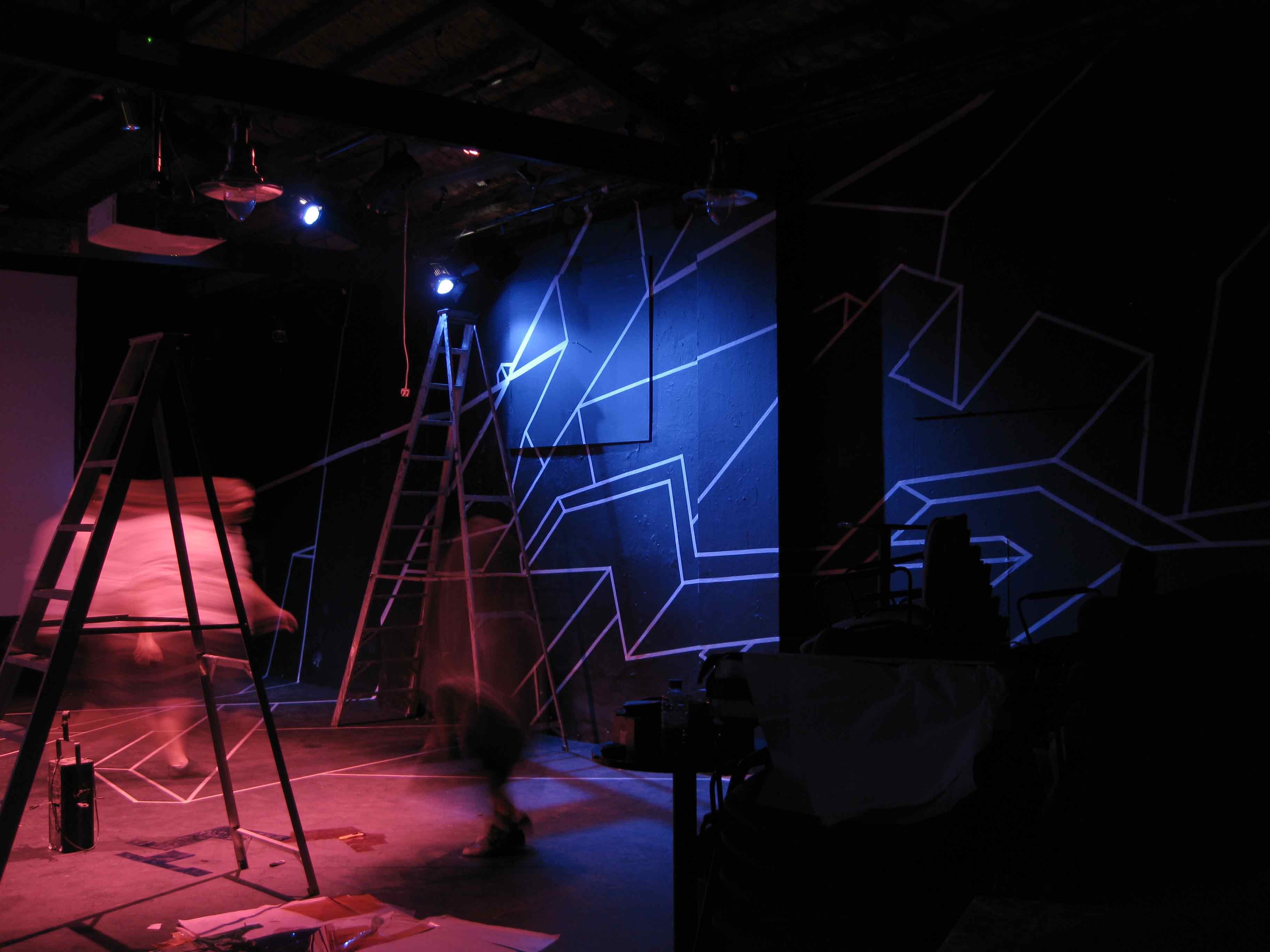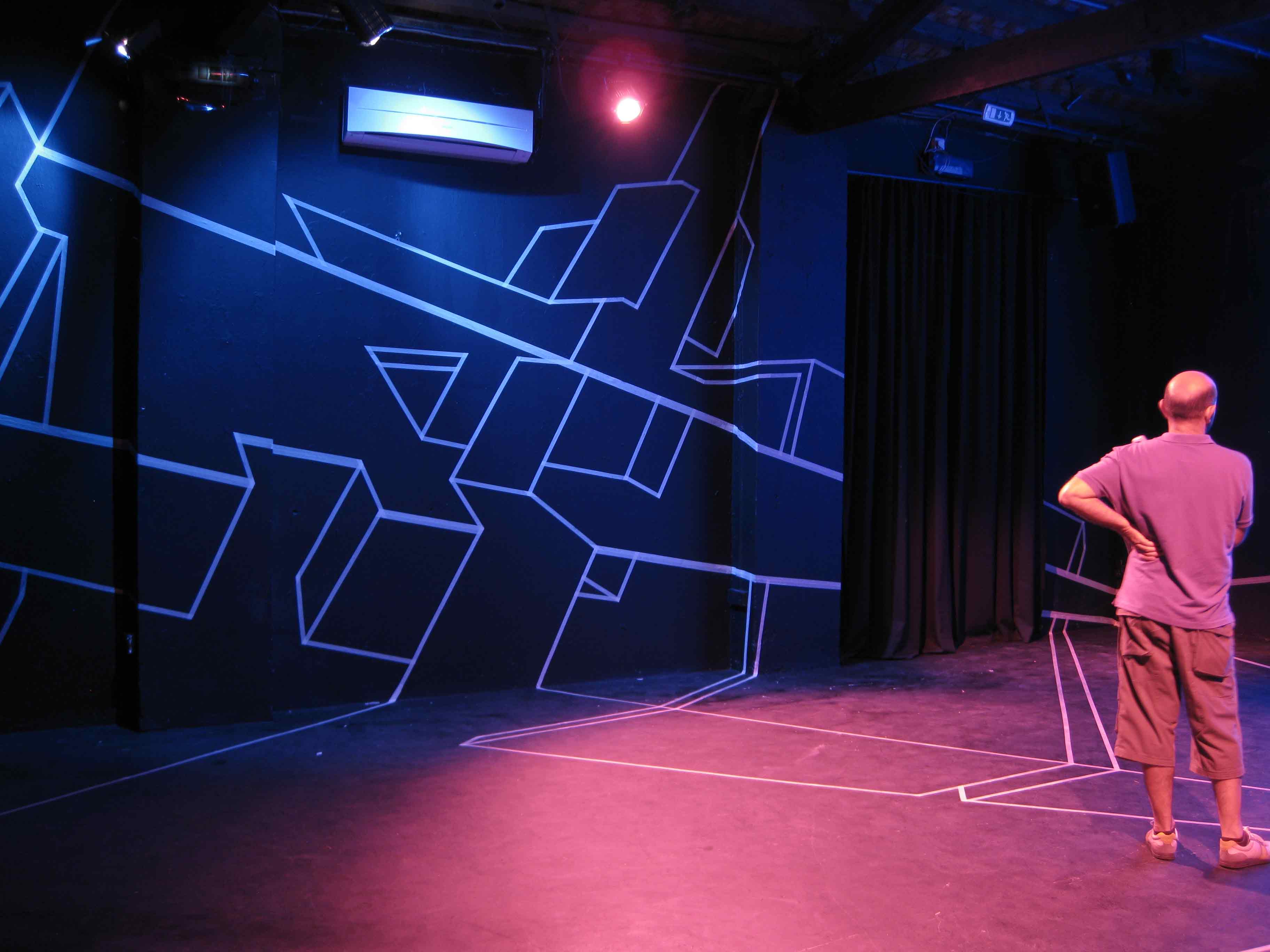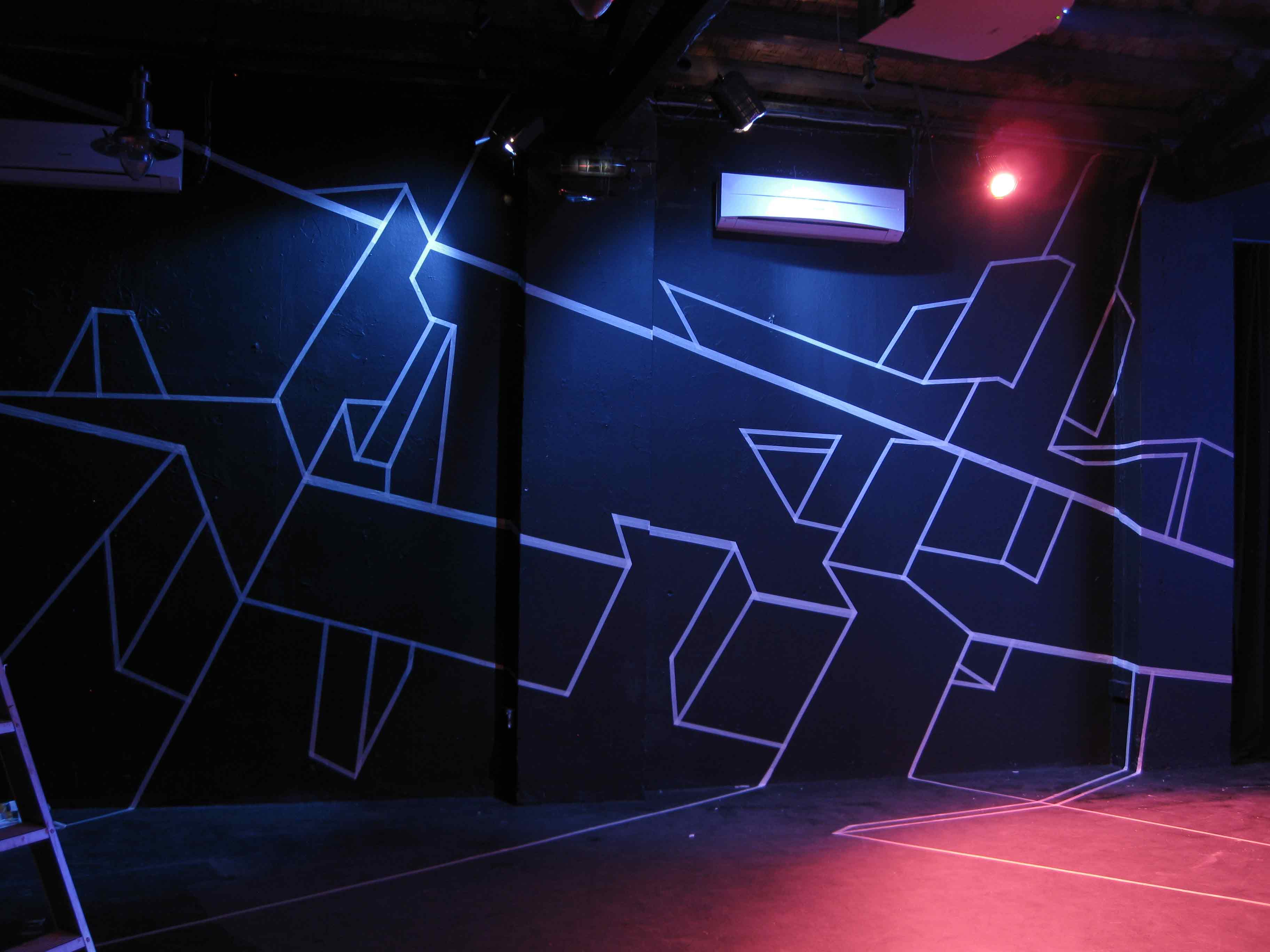 and the work in progress