A work about Europe, the financial crisis, the refugee crisis, Greece, and the economy…
HotSpot, 2016 video  length 26 minutes
Europe is facing a profound transformative period. Exploring how the EU's governments are responding to the economic and migration crisis is providing valuable insights in its present functioning.
HotSpot is a research/art film addressing these current affairs, and intends to reveal a future prognosis by highlighting a particular case.
Eleonas, a dilapidated industrial area, central of Athens, sets the stage. In the midst of this zone, a supposedly 'transitional', refugee accommodation center is located. Additional each weekend an ostensibly government tolerated, extremely chaotic trash-flee market is organized there. Clubs of garbage collectors joint by a bizarre eclectic rabble of multi-ethnic urban scavengers, are selling their junk of questionable origins. The disparate and incompatible users of this area are forming fascinating synergies but are also experiencing obvious collisions by trespassing each others' demarcated territories.
By following and observing how the refugees are utilizing this market to build their 'temporary' homes and lives and how they try to regain identity through their actions, a glimpse of their prospect is revealed. Parallel to this reality, it is clearly exposed how Europe and Greece are dealing with their impending predicament.
Indisputably an absurd situation, but could we assume that in a distant future this seemingly illicit pseudo-economic insanity might become ubiquitous, wherever the income divide is increasing and where displacement of people is becoming pervasively prevalent. Does this phenomenon disclose something about our coming reality of tomorrow?
Tony Maslić – 2016
---
Film stills: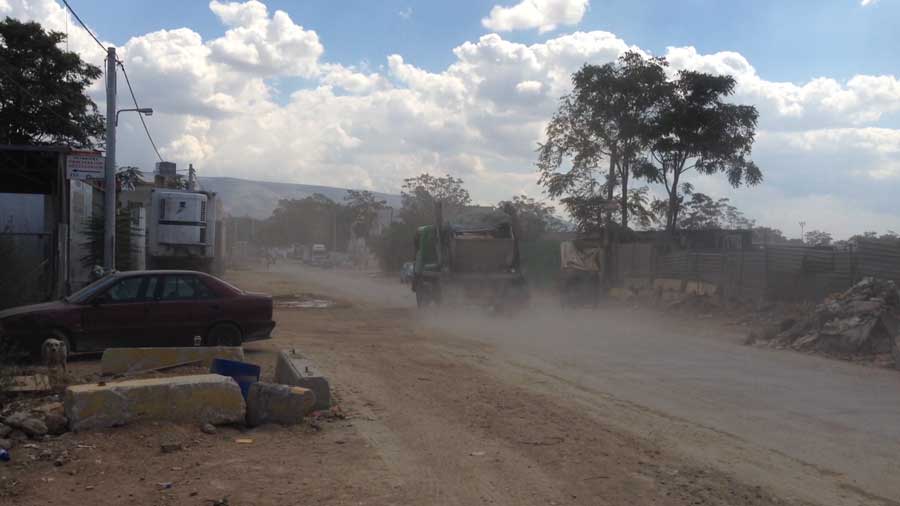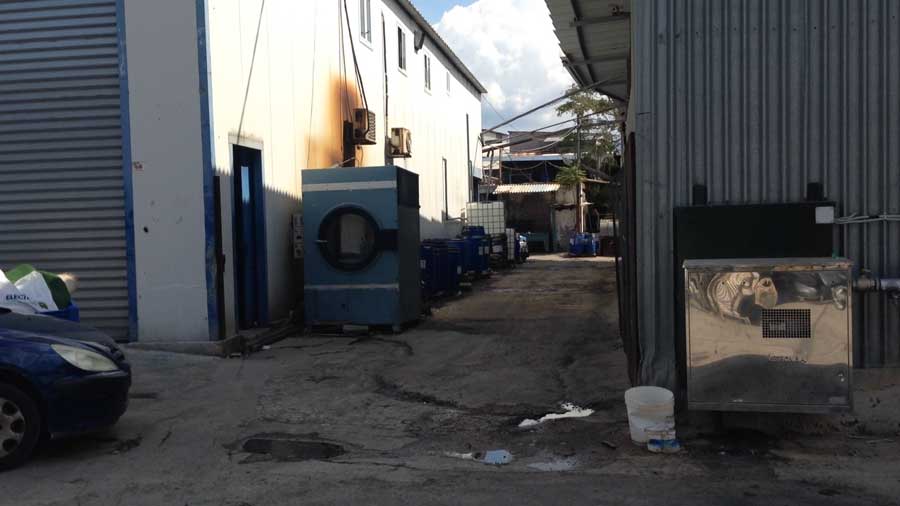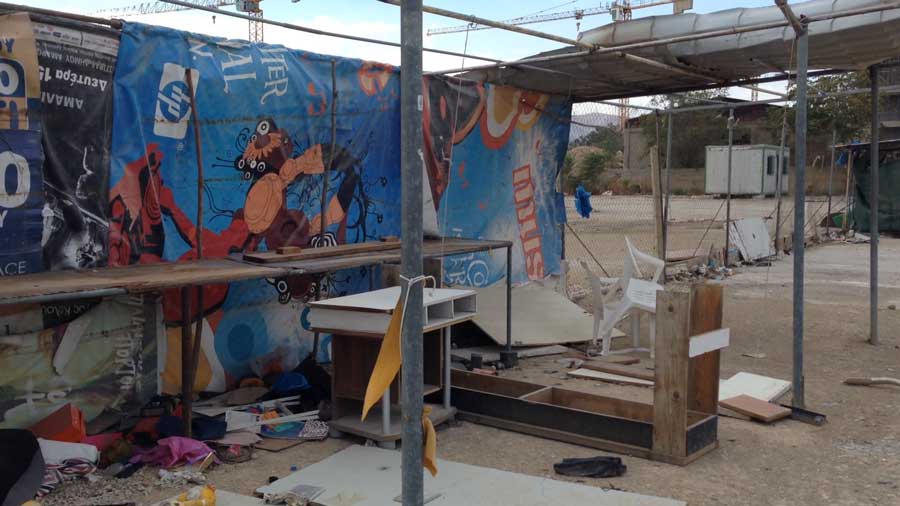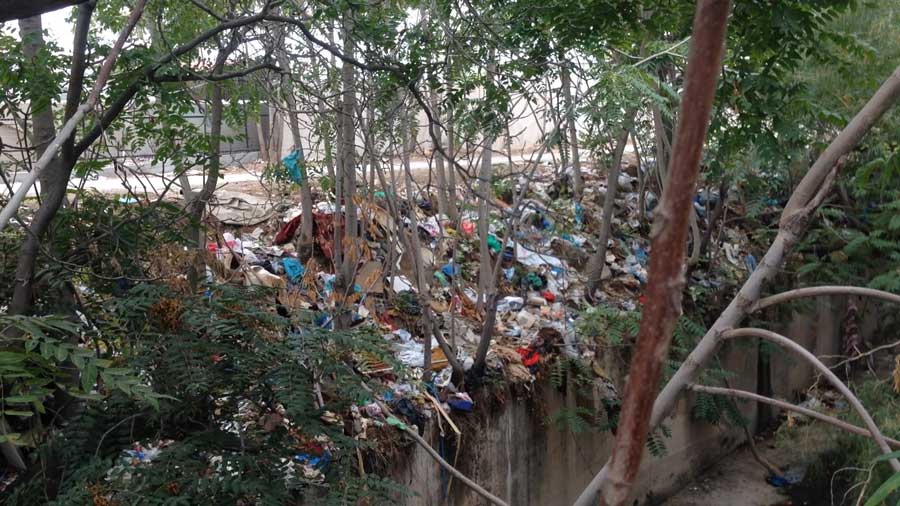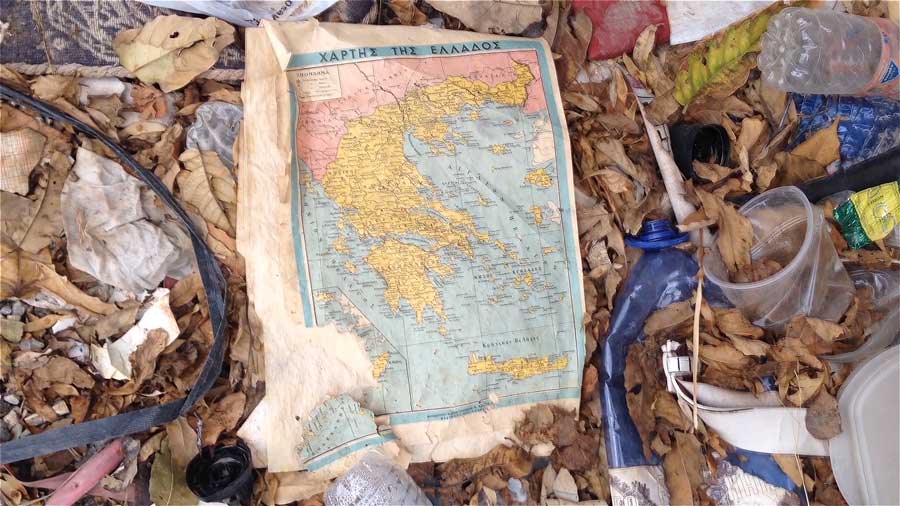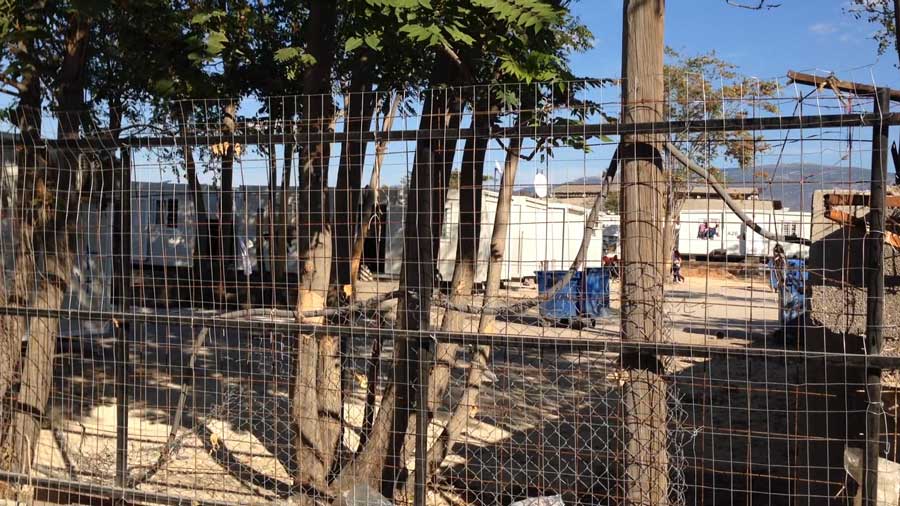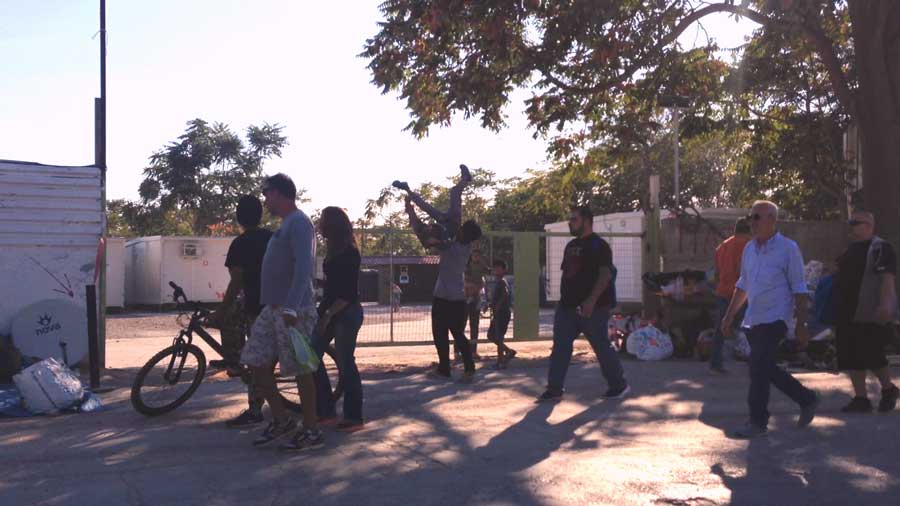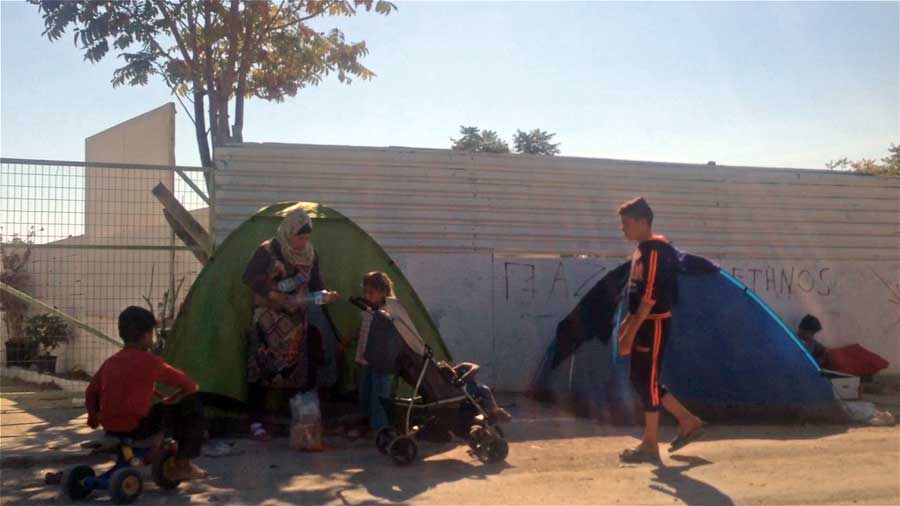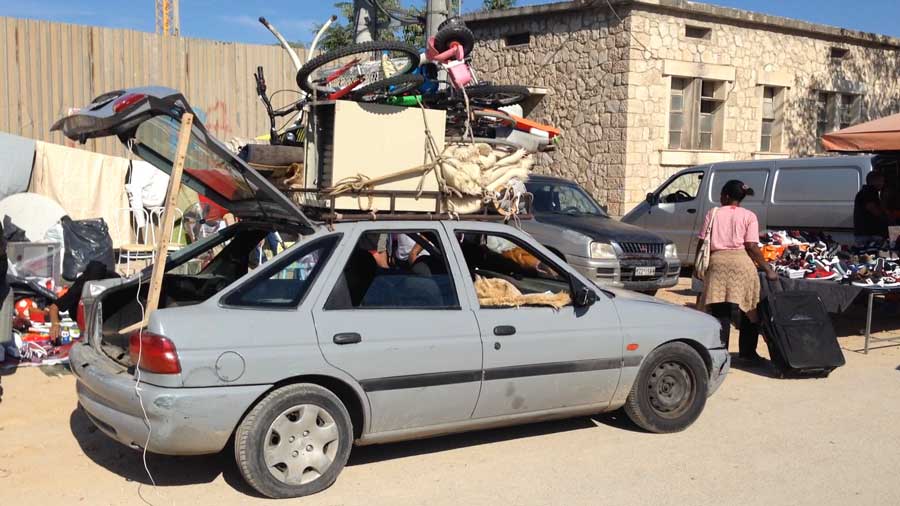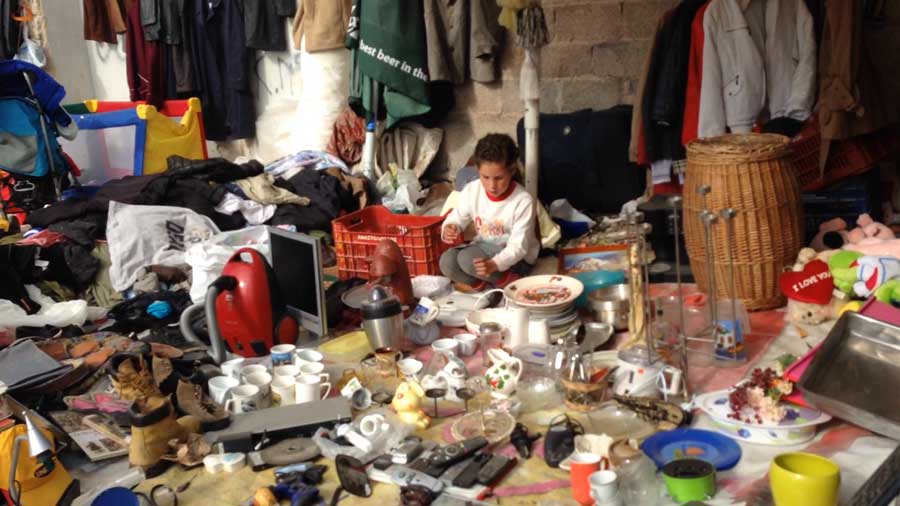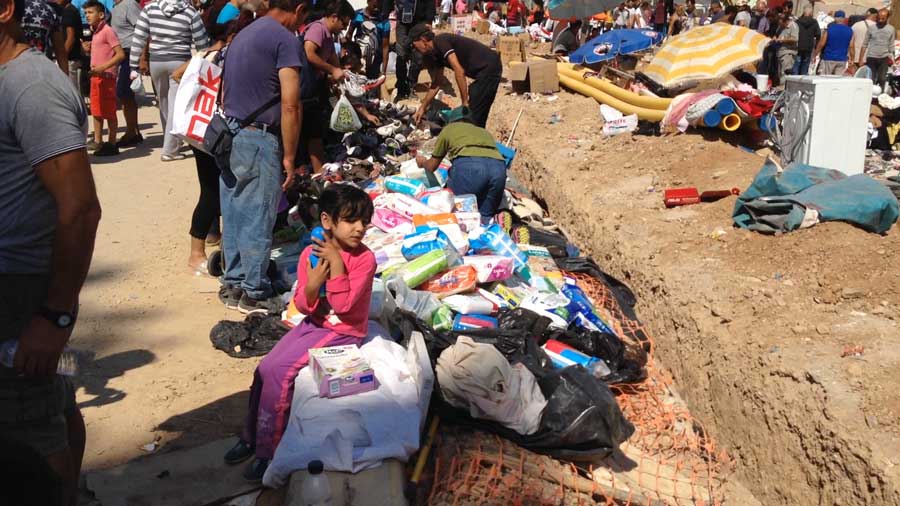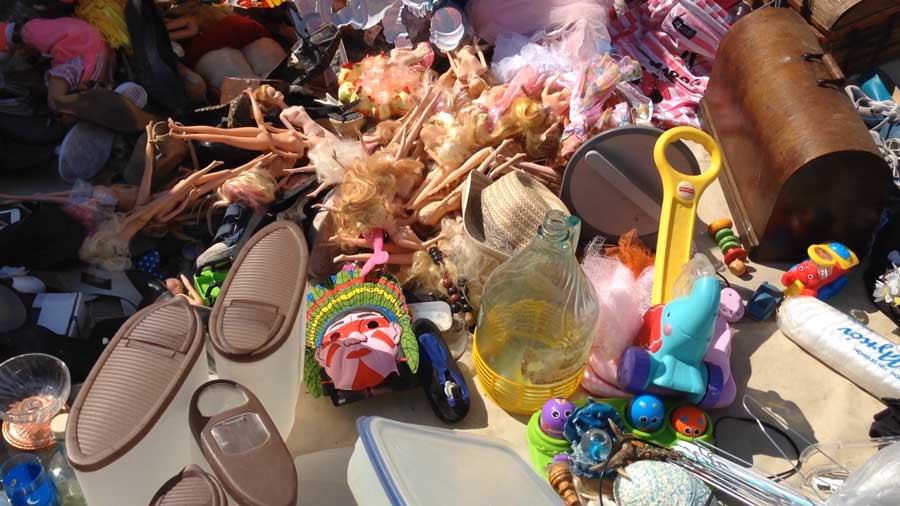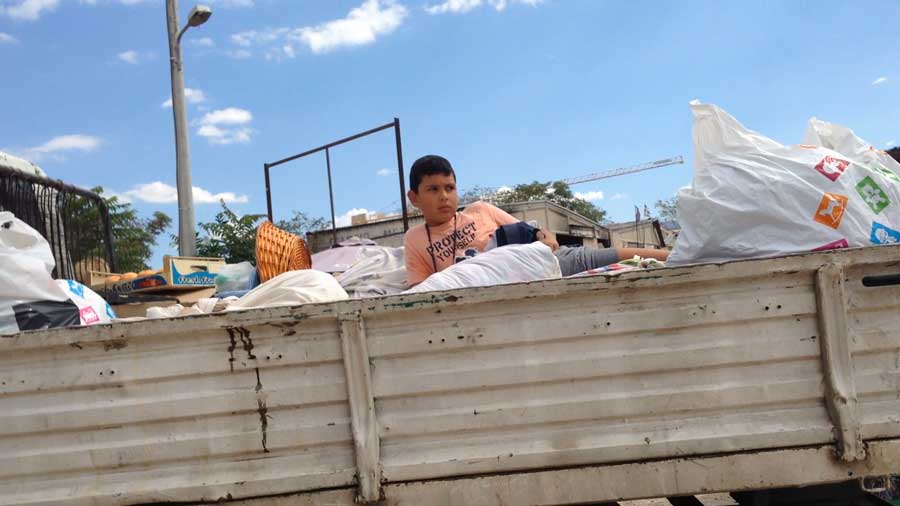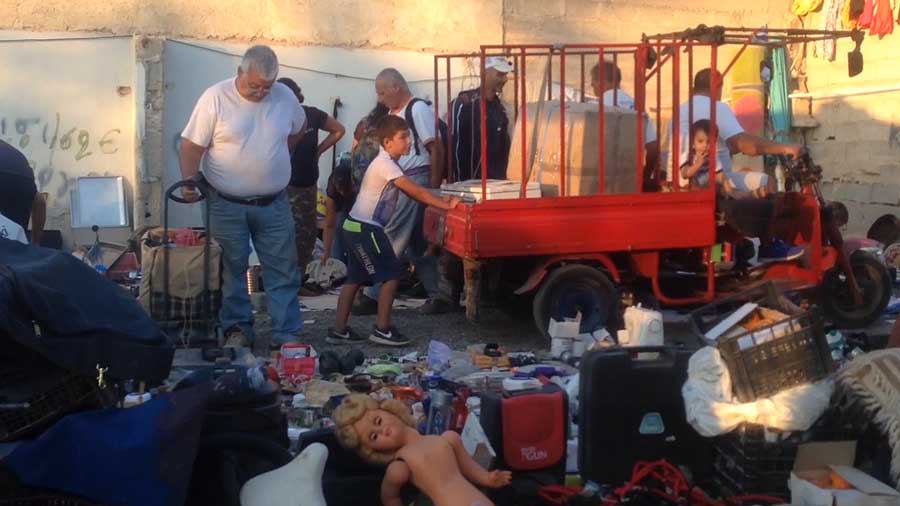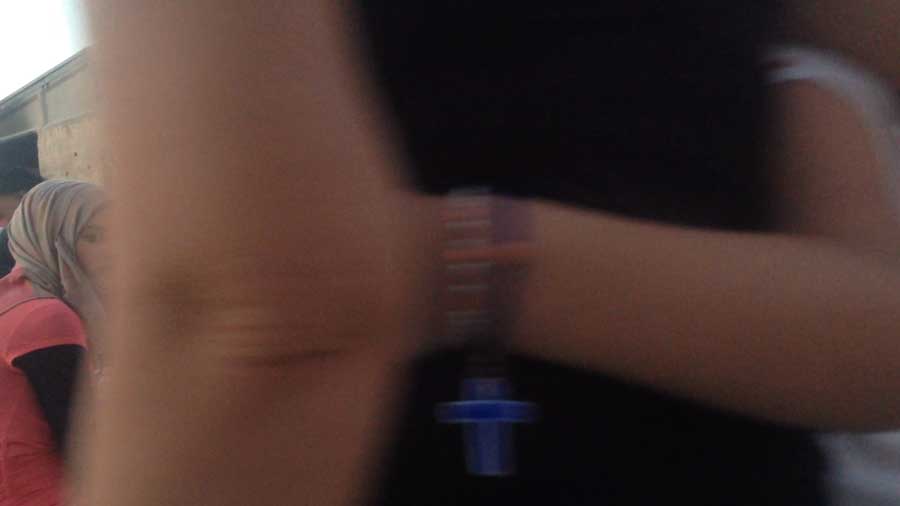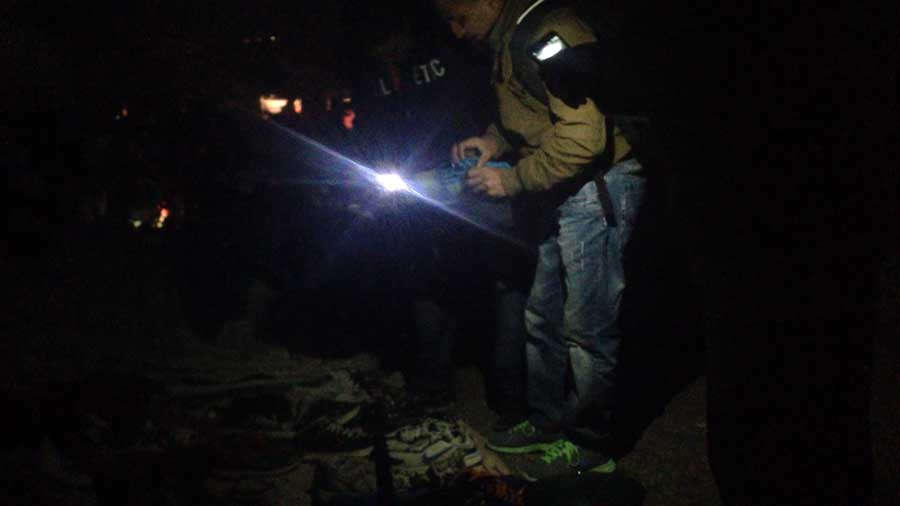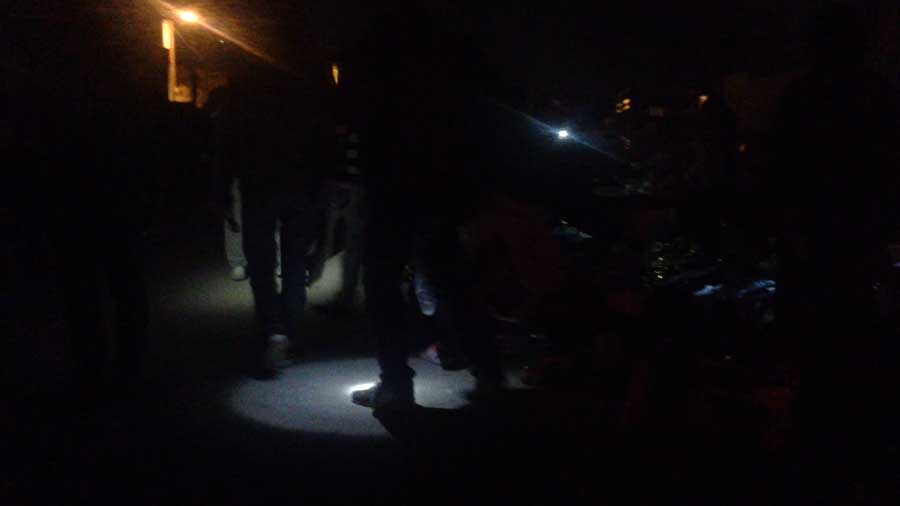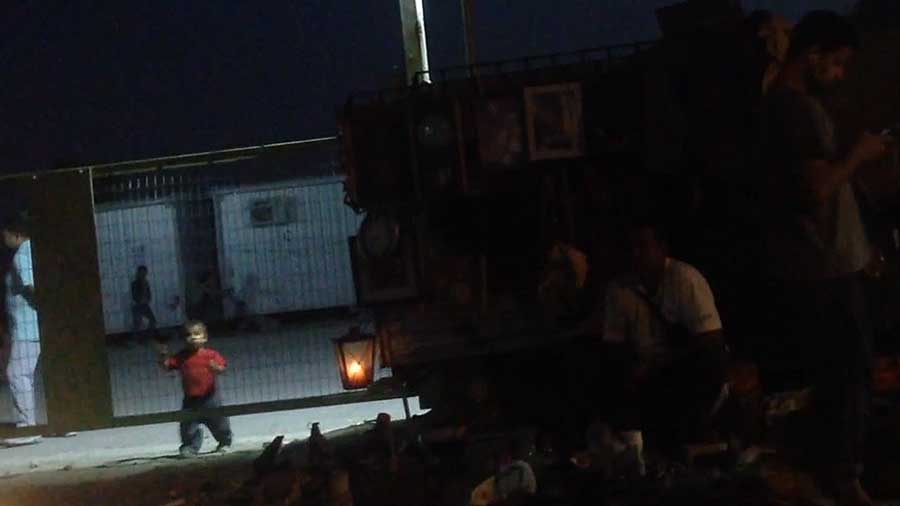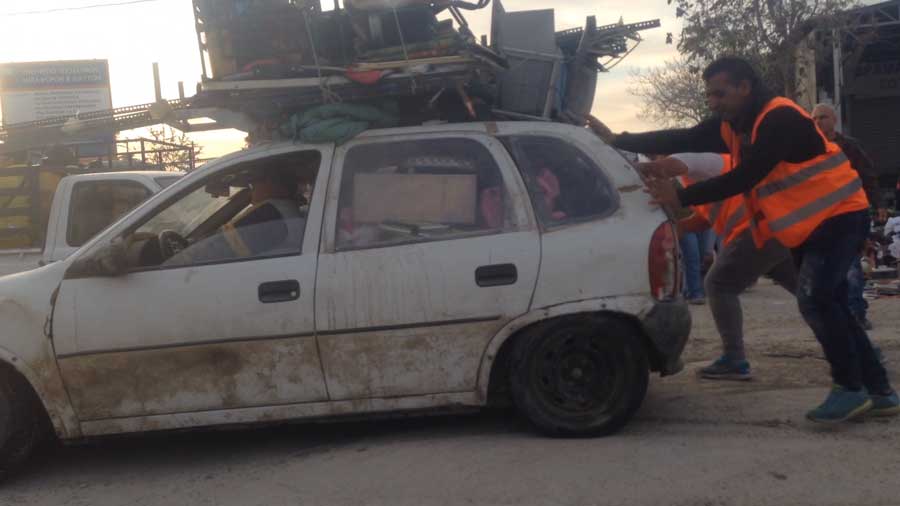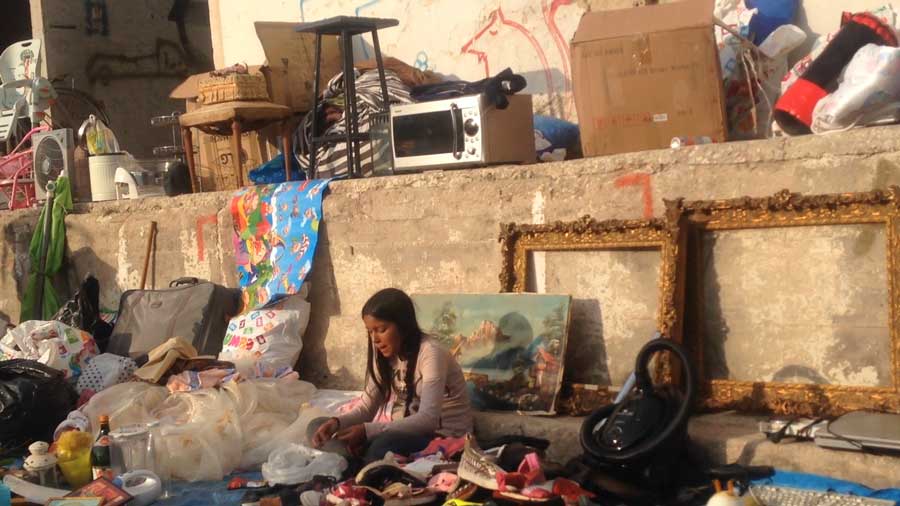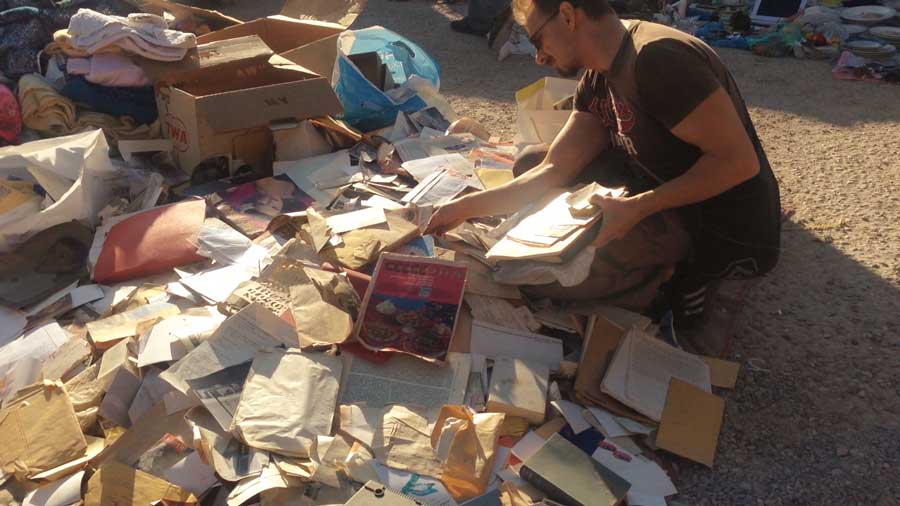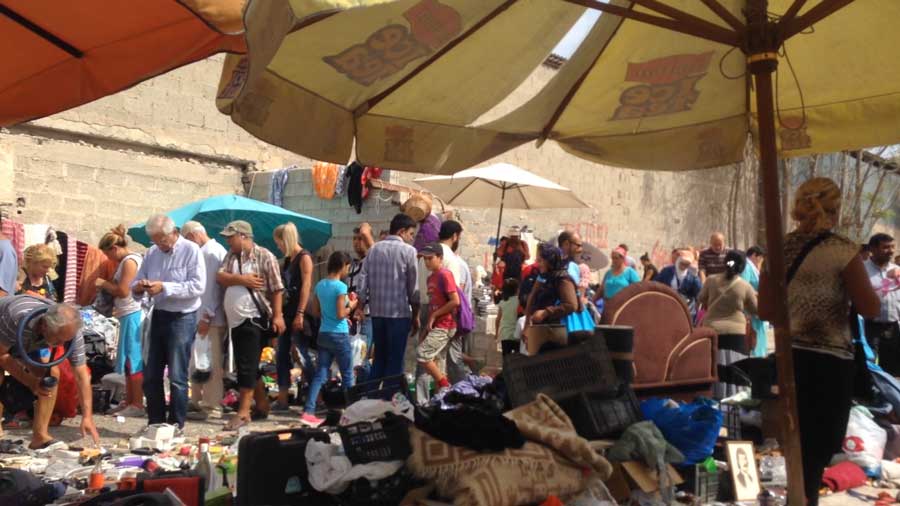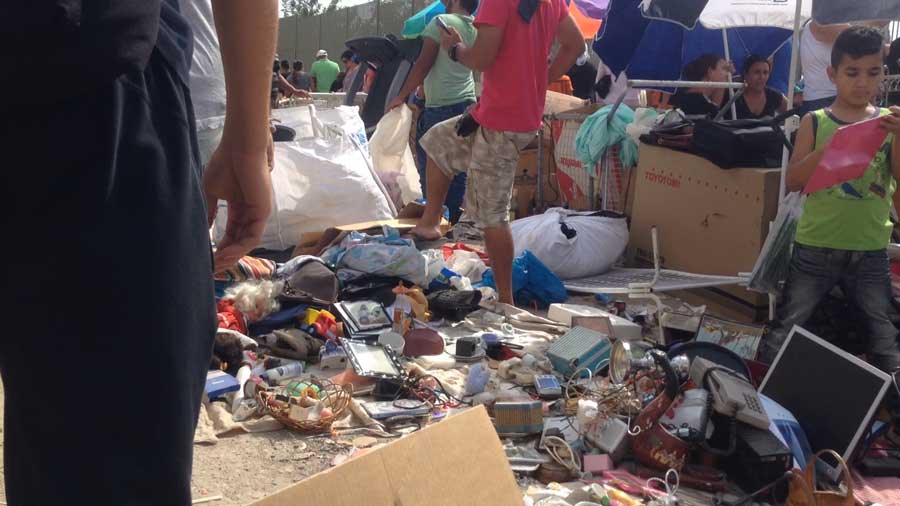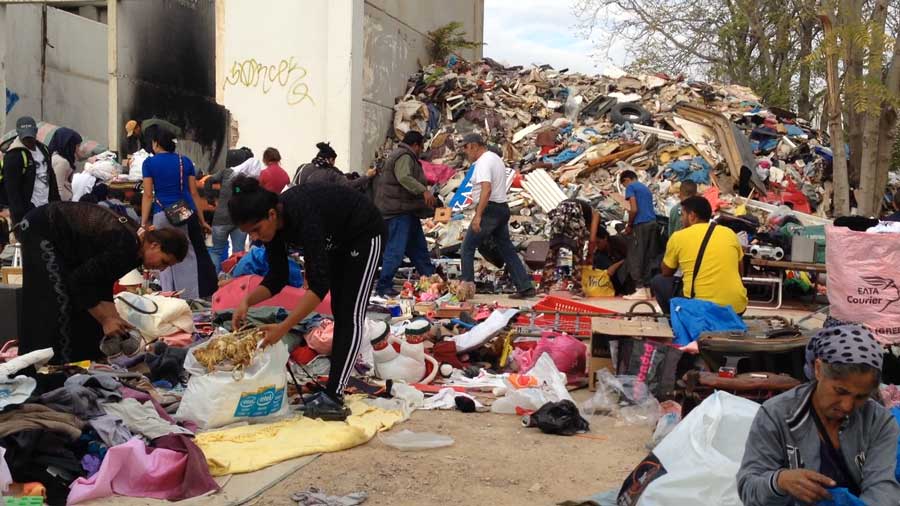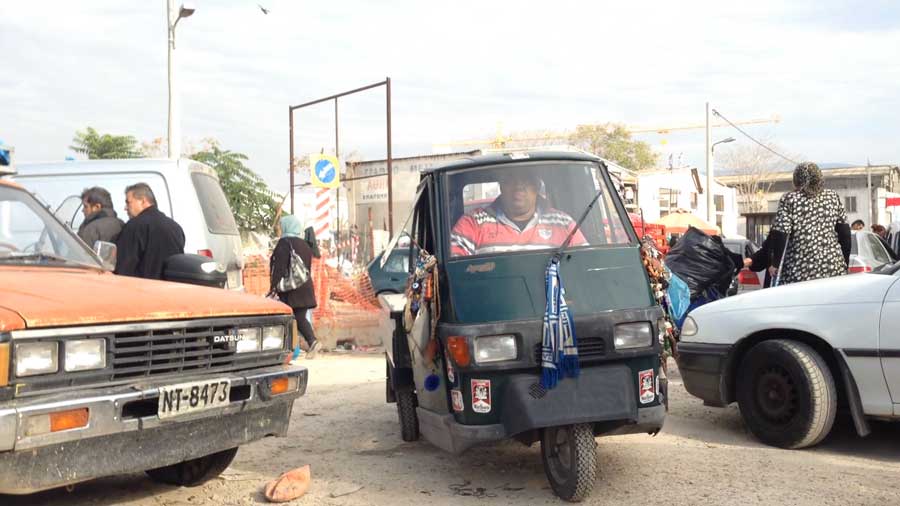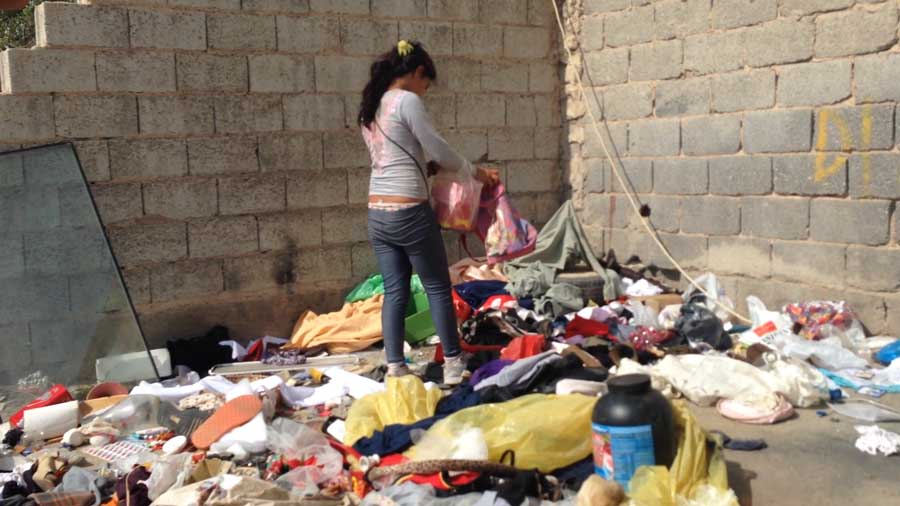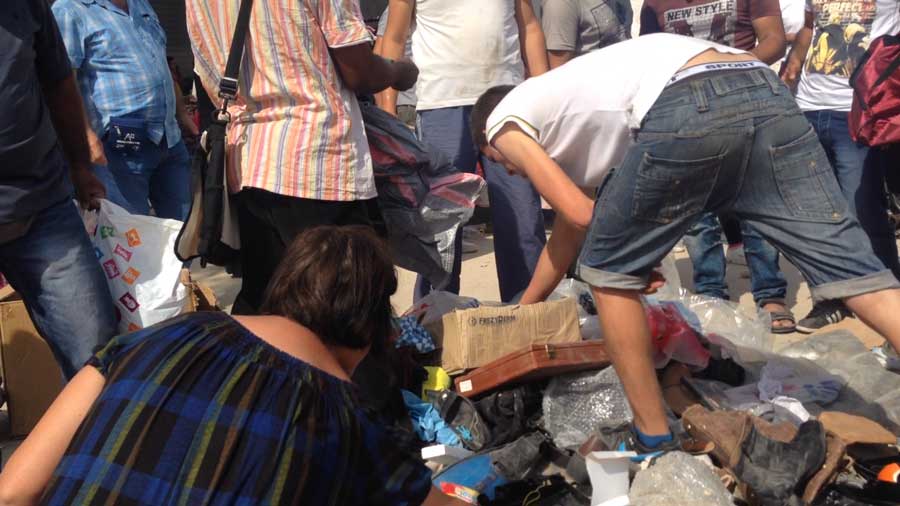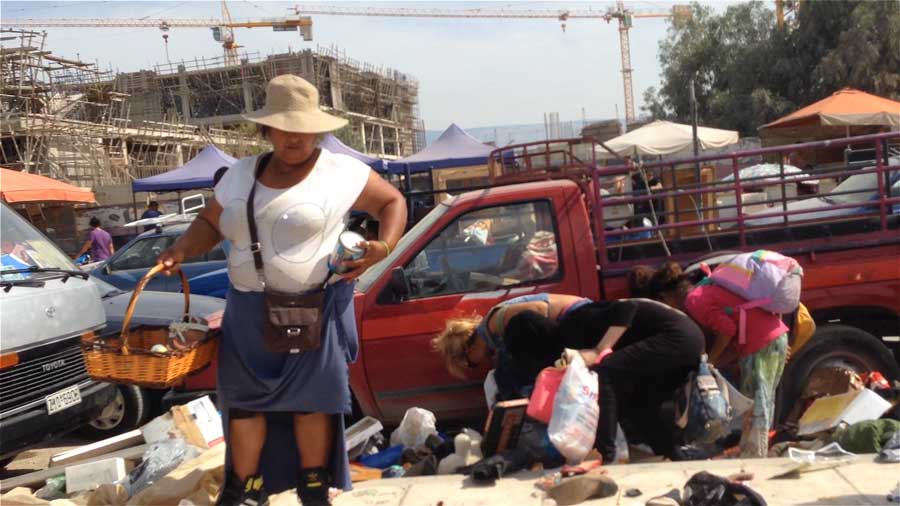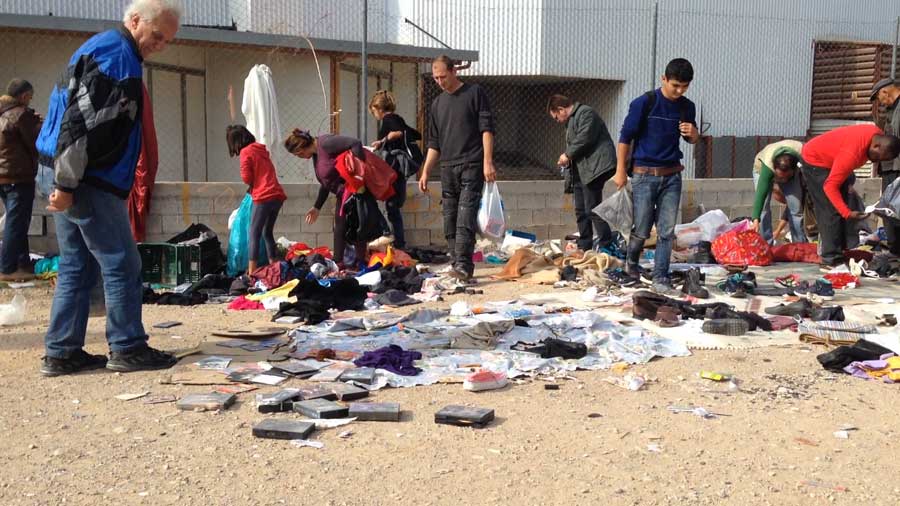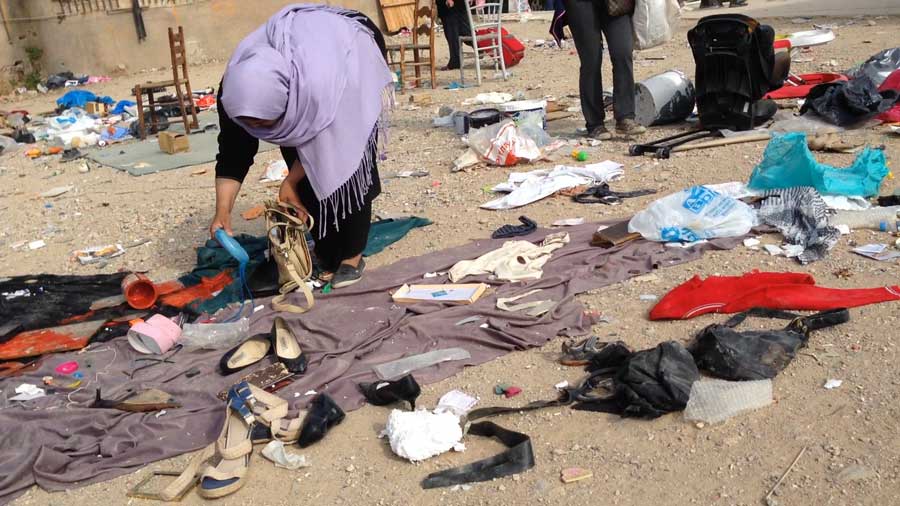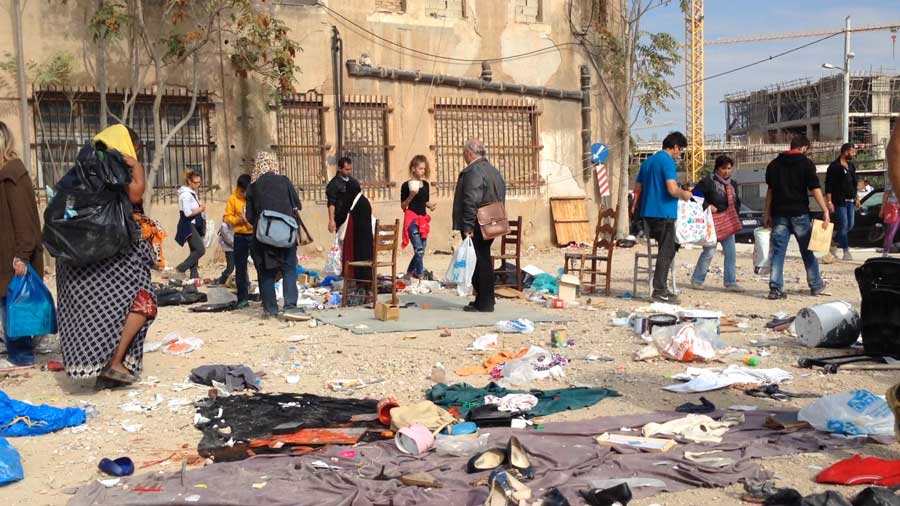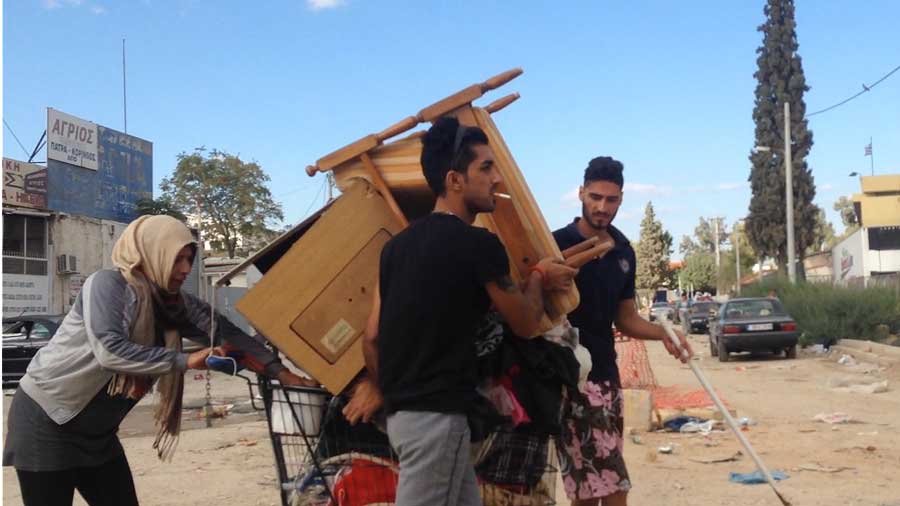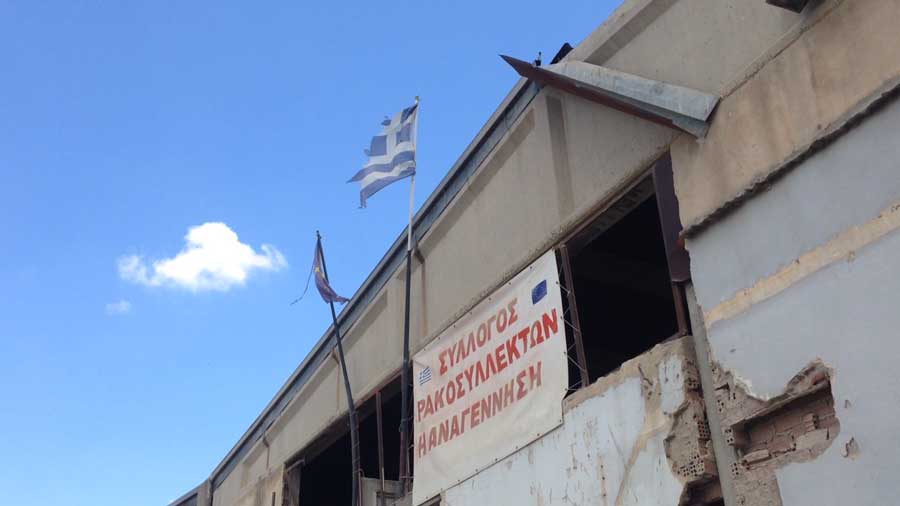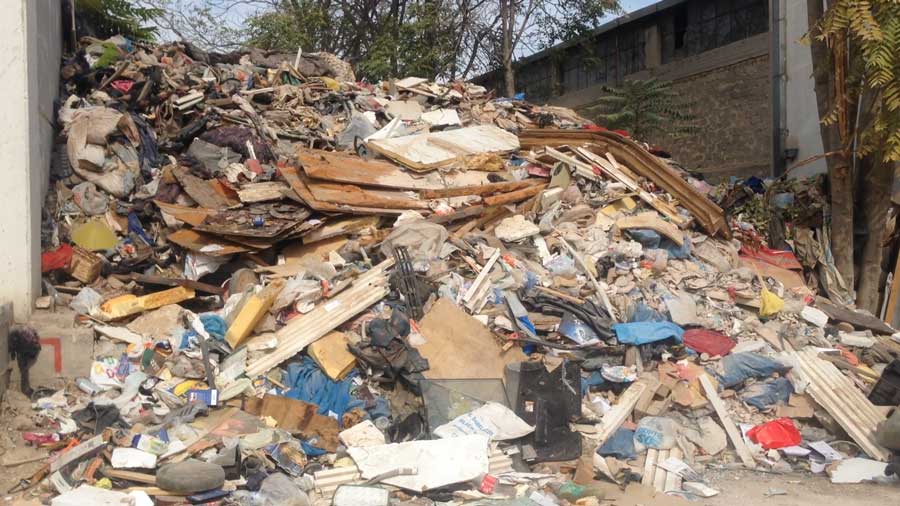 ---
Showed at:
15-22 November 2017, Does Europe Exist V.2.0. Curated by Achilleas Kentonis. Artos Foundation, Nicosia, Cyprus.
19 October 2017, Imagine Europe Conference part of the IAMCR, Roskilde, Denmark. Curated and organized by Jonas Agerbæk Jeppesen. Screening, intro and panel discussion.
25 May 2017, SoFTA Film Festival in XJTLU, Suzhou, China. Curated by Holger Briel. Screening and artist talk.
24 March 2017, at NeMe art center, in Limassol, Cyprus, Curated and organized by Yiannis Colkides and Helene Black, in a screening and artist talk event.
19 November 2016, at NeMe art center, in Limassol, Cyprus. Curated by Yiannis Colakides, included in the exhibition nEUROsis
---
Conceptual proposal to turn 'HotSpot' into an installation:
In the near future the short movie 'HotSpot' will get a second life as a complete installation. Where sculptures will recreate an impression of the market during day and night.
As a preview I present the following images as a teaser.
.
Installation lighting during the daylight shots in the film
installation lighting during the night-time shots in the film
.
---
For more information about HotSpot or previewing it for exhibition purposes, please send an email with a request with additional information about your institute or organization.